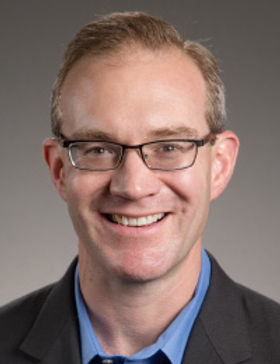 Dr. Frank completed his Bachelor of Science in Biology from the University of Nebraska in Lincoln, and his Doctor of Podiatric Medicine degree from Scholl College in Chicago. Following graduation, he completed his podiatric residency at the Medical Center of Independence.
Dr. Frank has been practicing with Heartland Podiatry, PC since 2004. He is on staff at Centerpoint Medical Center, Lee's Summit Medical Center and Research Medical Center.​
Dr. Frank is board certified in foot surgery by the American Board of Foot and Ankle Surgery, and a member of the American Podiatric Medical Association and the Missouri Podiatric Medical Association.
Dr. Frank's Patient Reviews
I really appreciate the wonderful care provided by Dr. Ryan Frank and Heartland Podiatry. I've had diabetic neuropathy and numerous foot injuries over the years and received the best care to recover. The excellent foot care provided has enabled me to continue mountain hiking and enjoying activities with my granddaughter! – Linda​
I highly recommend Heartland Podiatry! Each time I have gone in, I feel I've been given the care needed to obtain the healing I was looking for. Dr. Frank is the doctor I see and he takes the time to listen to my concerns and then fully explains the diagnosis and treatment. His staff is courteous and professional. I would not hesitate to go back again!
Dr. Frank was most personable, very attentive to my condition and questions, and excellent at explaining various considerations. I am glad I chose him from my internet search. - Bruce